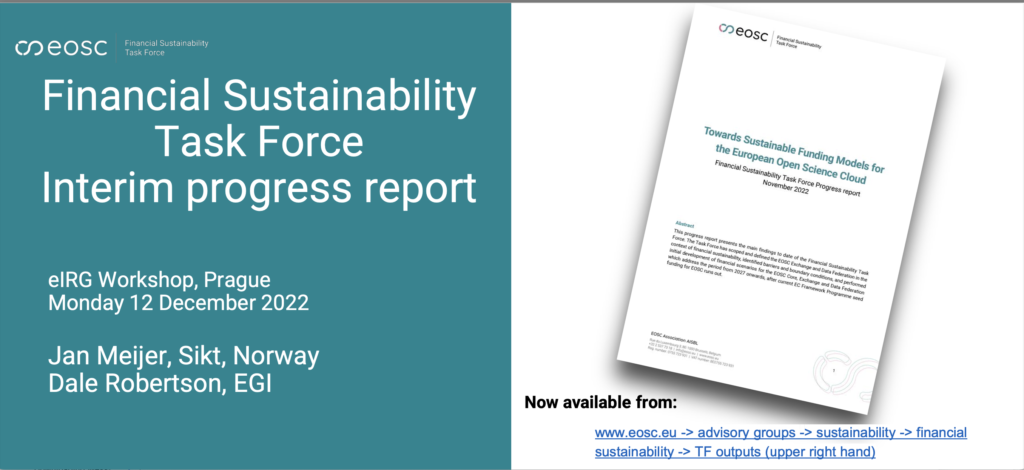 The Financial Sustainability Task Force of the EOSC Association, after publication last November of their first interim progress report on the long-term sustainability of the different EOSC components, have prepared a survey with which they would want to obtain your feedback and input. 
This is important information that will not only guide the work of the Task Force for the rest of its mandate, but it will help the EOSC Association to inform its positioning relative to the discussions on the future post-2027. The Task Force expects answering all questions should take around 20 minutes and in anticipation we already thank you very much for taking the time and completing the survey by 23 February 2023.
The consultation is targeted to specific stakeholder groups of the EOSC ecosystem, including the EOSC Association, members of the European Commission, EOSC-related projects from the Horizon 2020 and Horizon Europe funding programmes, and the relevant research infrastructures.
To make you familiar with the content of the report, you can also listen to the talk and have a look at the slides that Task Force co-chair Jan Meijer presented at the e-IRG Workshop in Prague in December. The survey indicates, where appropriate, the specific pages in the report to which the questions refer.
If you have any questions please do not hesitate to contact Miguel Rey Mazón (Graz University of Technology), member of the Financial Sustainability Task Force, at m.reymazon@tugraz.at.